The Edge Social Grille & Lounge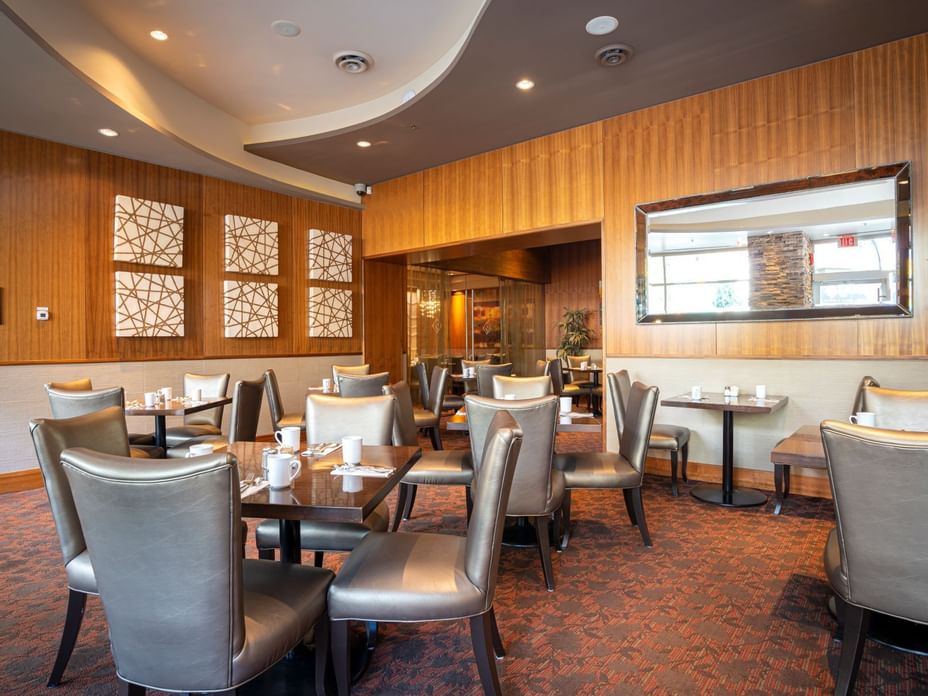 We are conveniently located in the downtown Vancouver entertainment district just steps away from all the action. Whether you prefer a well-appointed dining room or our oversized scenic patio with sweeping views of the bustling Granville district, The Edge offers you a refreshing environment to fit any frame of mind.
At The Edge Social Grille & Lounge, we have redefined both tradition and service. Our versatile team of chefs at the Edge Social Grille & Lounge are committed to serving you great cuisine daily.
<< View our Breakfast Menu here >>
<< View our Lunch Menu here >>
<< View our Dinner Menu here >>
The restaurant is open for breakfast from 7am - 11am, lunch from 11am - 1pm & dinner 5pm - 9pm daily.
*Room Service Available* - Menu items are available daily from 7:00 am – 1:00 pm & 5:00 pm - 9 pm, unless otherwise noted. All dishes are prepared to order. Gluten free and vegetarian options are available across our menu. Please note prices are subject to a $2.50 delivery fee, 18% gratuity and all applicable taxes. We look forward to serving you.
For more information, visit The Edge Social Grille and Lounge.
When You Dine With Us
You should have confidence when you visit us that we are doing everything we can to ensure a safe and secure environment ready for you. We are closely monitoring the World Health Organization (WHO) and local health agencies for the latest developments related to COVID-19 and following the guidance of the government and public health officials.
Please CLICK HERE to read more about the cleanliness protocols and social distancing measures we have in place to safely welcome you as our guest.
Contact
The Edge Social Grille & Lounge: 604-681-3343