The Edge Social Grille & Lounge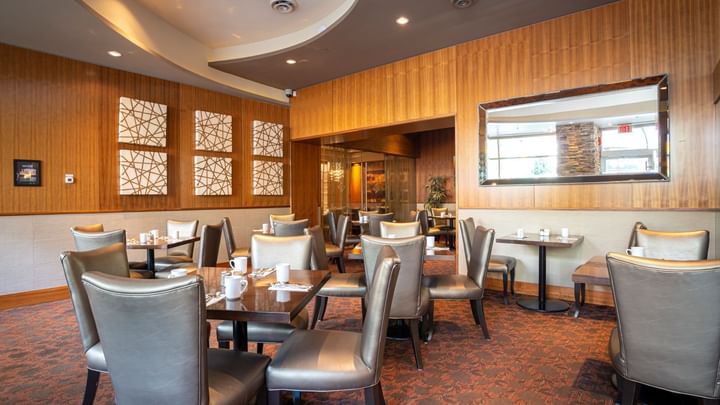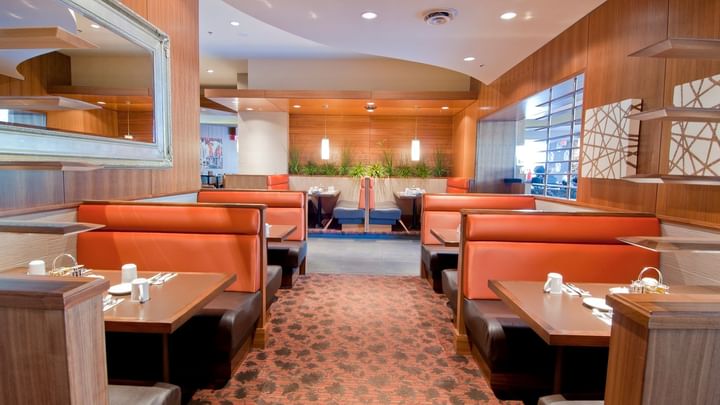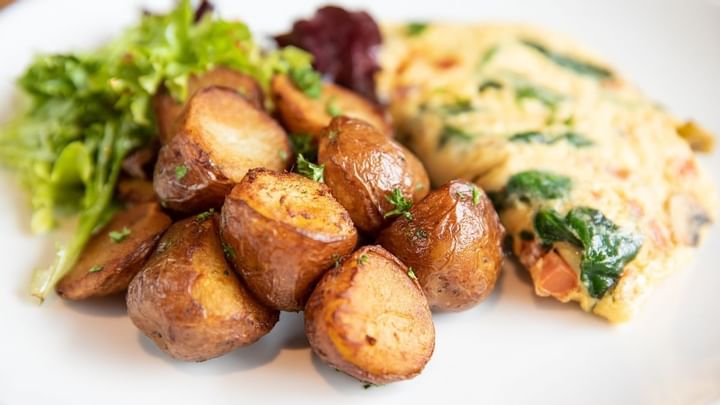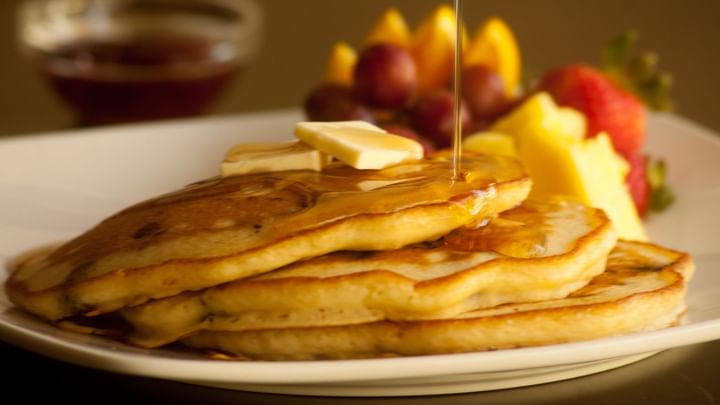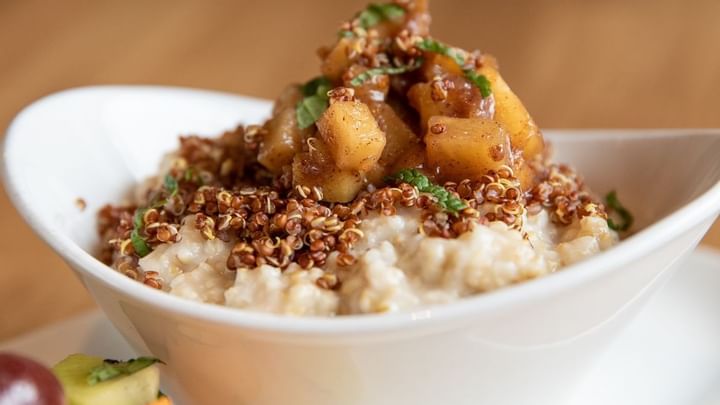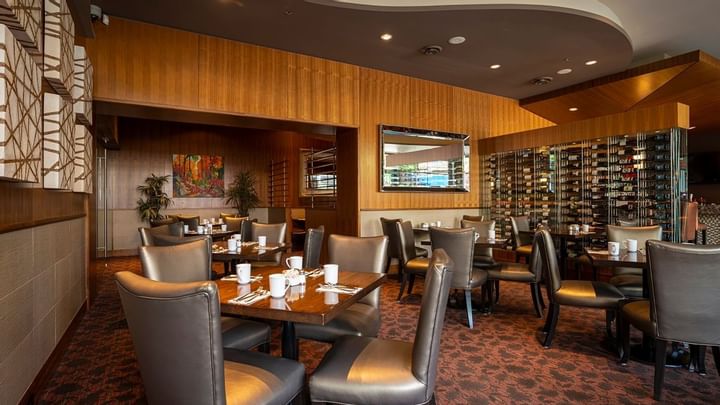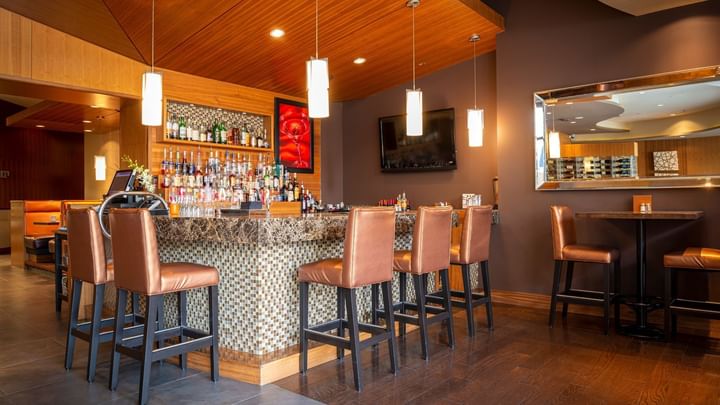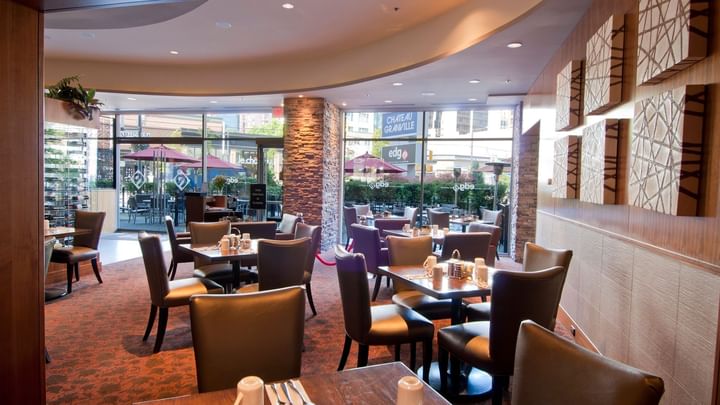 We are conveniently located in the downtown Vancouver entertainment district just steps away from all the action. Whether you prefer a well-appointed dining room or our oversized scenic patio with sweeping views of the bustling Granville district, The Edge offers you a refreshing environment to fit any frame of mind.
At The Edge Social Grille & Lounge, we have redefined both tradition and service. Our versatile team of chefs at the Edge Social Grille & Lounge are committed to serving you great cousine daily.
<< Download Breakfast Menu here >>
<< Download Lunch Menu here >>
<< Download Dinner Menu here >>
*Room Service Available* - Menu items are available daily from 7:00 am – 1:00 pm & 5:00 pm - 9 pm, unless otherwise noted. All dishes are prepared to order. Gluten free and vegetarian options are available across our menu.
Please note prices are subject to a $2.50 delivery fee, 18% gratuity and all applicable taxes. We look forward to serving you.
Breakfast Specials
This menu is available from 7am until 11am daily.

Continental Breakfast 16
Choice of fresh baked butter croissant, muffin or toast, honey almond granola parfait, seasonal berry compote, coffee, or tea
French Toast 17
Served with maple syrup and fruit salad
All Canadian Breakfast 20.5
Two eggs cooked to any style, bacon, ham or sausage and breakfast potatoes. Served with toast
Eggs Benedict 23
Two poached eggs, back bacon, Hollandaise sauce and
English muffin. Served with breakfast potatoes
Edge Country Style Bowl 22.5
Breakfast potatoes, onions, peppers, and mushrooms.
Served with sunny side up egg and choice of bread. Choice
of Bacon, Ham, or Sausage. sub Chorizo 3
Chateau Granville Special 24.5
Two eggs, cooked any style, 2 bacon, 2 sausage,
2 ham, pancake, maple syrup, breakfast potatoes and toast
The Edge Omelette 21.5
Three eggs, ham, bacon, bell peppers, mushrooms, cheddar, served with toast and breakfast potatoes
Gluten Free Breakfast 23
Two eggs, breakfast potatoes, bacon or ham, gluten free toast, served with fruit salad
Classic Buttermilk Pancakes 16.5
Served with maple syrup and fruit salad
Steel Cut Oatmeal 13.5
Topped off with cinnamon & raisin
The Health Nut 14.5
Fruit salad, your choice of muffin or toast, honey almond granola, low fat Greek yogurt
Sides
Bacon 4 | Ham 6 | Sausage 5
Bowl of Cereal 5 | Croissant 6
Canadian Maple Syrup 3 | Muffin 5 |Toast & Jam 4
English Muffin 4 | Bagel 4 | Cream Cheese 3.5
Vegan Gluten Free Buckwheat Toast 4.5
Breakfast Potatoes 4.5 | Extra Egg 3 | Extra Pancake 3
Fruit Salad 5.5
Beverages
Juice Orange | Apple | Grapefruit | Cranberry 4.50
Cold Bottled Water 3
Hot Coffee 4 | Tea 4
Lunch Specials
This menu is available from 11:00am until 1:00pm daily.
Socialize & Share
Montreal Poutine 14
Cheese curds & house-made gravy on French fries add bacon 3
Chicken Fingers 18
Served with french fries and honey mustard or plum sauce
Wings 18
Crispy chicken wings, tossed in your choice of honey garlic, sweet chili, bbq or hot sauce add celery and blue cheese or ranch dip 3
Chicken Quesadilla 19
Chicken, corn, peppers, green onion, mozzarella & Cheddar cheese. Sour cream & salsa, served with your choice of French fries or house greens
Dry Ribs 17
Tossed in Salt & Pepper
Golden Calamari 18
Tossed with fresh dill & red onion. Served with tzatziki dip
House Soups & Greens
Tomato Soup 9
Served with garlic filone
House Greens 15
Heritage mix, radish, carrot, cucumber tossed with your choice of apple cider or balsamic vinaigrette add chicken 8
Caesar Salad 16
Crunchy romaine hearts in classic creamy garlic dressing, house-made croutons and shaved parmesan add chicken 8
Soup & Salad 18
Choice of a side house greens with a soup and garlic filone
Burgers & Sandwiches
Chicken Caesar Wrap 18
Chicken Caesar wrap with chicken wrapped in a salsa tortilla with crisp romaine. Tossed in Caesar dressing
Crispy Chicken Sandwich 21
Breaded chicken breast served with honey mustard, coleslaw on a kaiser bun substitute for grilled or cajun chicken add cheese 2 | bacon 3 | mushroom 2
Braised Beef Short Ribs French Dip 21
Slow braised beef short ribs on French baquette and Au jus add cheese 2
Vegetarian Burger 20
Black bean patty, lettuce, tomato, red onion, pickle, hummus & garlic aioli on a kaiser bun add cheese 2 | mushroom 2 | fried egg 2.5
The Edge Burger 20
8oz burger topped with lettuce, tomato, pickle & onion on a kaiser bun
add cheese 2 | bacon 3 | mushroom 2 | fried egg 2.5
Burgers & Sandwiches served with french fries or house greens - substitute with soup 2 | onion rings 4 | upgrade to gluten free option 2

Dinner Specials
Above lunch menu + dinner specials is available from 5:00pm until 9:00pm daily.
Mains & Pastas
Baked Macaroni & Cheese 21
Parmesan cheese sauce topped with a panko crumb crust. Served with house greens
Battered Fish & Chips 22
Beer battered Haddock served with coleslaw & tartar sauce add extra piece for 7
Fettucine Bolognaise 24
A rich blend of lean ground beef, parmesan cheese & basil. Served with garlic filone
Penne Alfredo 25
Chicken, sautéed onion, peppers and mushroom with white creamy alfredo sauce and penne noodle sub for chorizo 2
Beef Shortribs 25
Slow–braised shortribs with seasonal vegetable, mashed potatoes, and beef jus
Seafood Basket 27
Coconut shrimp, cod and scallops with French fries served with cocktail & tartar sauces
Ask your server about the Daily Special
When You Dine With Us
You should have confidence when you visit us that we are doing everything we can to ensure a safe and secure environment ready for you. We are closely monitoring the World Health Organization (WHO) and local health agencies for the latest developments related to COVID-19 and following the guidance of the government and public health officials.
Please CLICK HERE to read more about the cleanliness protocols and social distancing measures we have in place to safely welcome you as our guest.
Contact
The Edge Social Grille & Lounge: 604-681-3343
1100 Granville St V6Z 2B6 Vancouver