Fitness Centre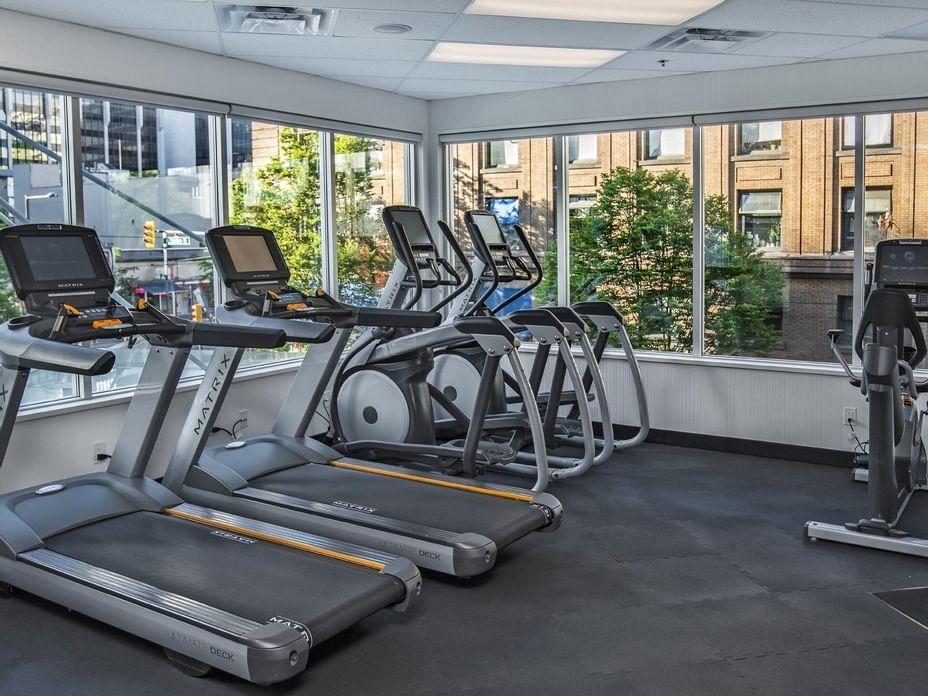 Our complimentary fitness centre redefines the standard hotel gym. It has been designed to maximize your fitness experience with the latest equipment and best in class service while providing a fun and friendly environment.
Our fitness centre offers a panoramic view of busy Granville Street and is fully equipped with integrated LCD screens, cardiovascular equipment, a full selection of free weights as well as other fitness essentials like fresh towels and in-room water fountains.
Create your own running map or visit our concierge desk in the lobby for suggested jogging routes for a scenic journey throughout the city. Take a look at our 360 virtual tour.
Hours of operation: 5:30 a.m. - 11:00 p.m. daily
Our Fitness Facility offers the following cardiovascular and strength machines:
2 Matrix treadmills
2 Matrix elliptical trainers
2 Matrix hybrid cycles
1 Matrix functional trainer
1 Go-Fit Proball exercise ball- medicine ball
5lbs-50lbs Dura Prostyle free weight dumbbells
1 Matrix Incline/Decline adjustable bench
1 Bosu ball
1 designated stretching wall